VILLA PELOPONNESE
Kalamata Villa Peloponnese

Sea View Kalamata Villa, Peloponnese Concierge 24/7, Private Tours & Luxury Services
Kalamata villa Peloponnese, sea view private villa in Peloponnese. The architecture of the villa promises an exclusive stay in Kalamata. Admire the most beautiful sunsets in the bay and the starry sky at night. The 3-bedroom private villa in Verga is ideal for relaxing and family holidays in Peloponnese, Greece.
You can have a private tour and enjoy all the bespoke culture and rich history the area has to offer.
Kalamata, Villa, Peloponnese
Kalamata Villa Peloponnese
KALAMATA VILLA DETAILS: , Occupancy 6-8 guests, 3 Bedrooms, Private Pool.
KALAMATA VILLA FACILITIES: A/C, Equipped Kitchen, Wi-Fi, Satelite TV, CD/DVD Player, Exterior Lounging Areas, BBQ, Garden, Parking.
KALAMATA DISTANCES: Kalamata Center: 15 minutes, Municipal Railway Park of Kalamata 7 km, Kalamata Airport: 14,6 km
Kalamata Villa Peloponnese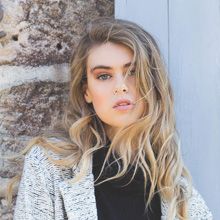 Peloponnese Villa Rentals
Peloponnese Villa rentals with authentic villas and residences on the Peloponnese area, rich history, and culture are everywhere you turn in Greece. Combine private tours and family activities in Peloponnese.
Luxury Holiday Villas Greece
Peloponnese Villas
Retreat Villa Kalamata

Family Villa Peloponnese

Private Villa Peloponnese
Greece Villas
Peloponnese Villas

Athens Villas

Mykonos Villas

Santorini Villas

Paros Villas

Crete Villas

Corfu Villas

Halkidiki Villas
Greece Partners
Kalamata Concierge Peloponnese

Greece Concierge

Athens Concierge

Greece Private Tours

Greece VIP Services

Finest Luxury Concierge Mykonos

Mykonos Yacht Charter

Santorini Concierge