PARTY VILLA MYKONOS
Luxury Holiday Villa Mykonos

Luxury Event & Party Villas Mykonos, Event Planner, Luxury Lifestyle
An extraordinary villa in Mykonos ideal for a big gathering, villa party, villa wedding, a luxury villa event, providing the best holiday experiences. Villa can accommodate up to 20 guests with 11 bedrooms, 12 bathrooms, and an infinity pool watching the infinite blue of the Aegean sea.
This Mykonos villa is one of the best luxury villas in Mykonos covering your every need offering the most panoramic breathtaking views, facing the sunset, and sharing an amazing 180 degrees view of Mykonos Island during the day and night. Mykonos villa can cover your every need and any kind of activity. From a wedding, a villa party, a luxury villa event to even an amazing wellness retreat for a transformative and unforgettable experience. Mykonos Villa Includes 11 bedrooms, 12 bathrooms, 2 pools (1 heated ), 2 kitchens, and many other exclusive facilities.
Mykonos villa consists of 1000 sq.m offering the ultimate luxury, comfort, and relaxation to VIP guests visiting Mykonos island. Spoil yourself in this luxury villa that covers all your wishes for luxury holidays in Mykonos. Our Mykonos luxury team of luxury event and villa party planners, wedding planners, lifestyle managers, will be 24/7 at your disposal covering any last minute request.
Mykonos Luxury Villa Levels
First Level: 5 en suite bedrooms (3 master bedrooms with an infinitive view, 2 double bedrooms without view).Second Level: 2 en suite double bedrooms with garden view. Upper Levels: 3rd: pool (70 sq.m), sunbeds, hammock, BBQ, kitchen, 4th: pool (40 sq.m), sunbeds, Jacuzzi, living room 5th: 4 en suite Bedrooms (infinitive view) 6th: Heart-shaped veranda (sofa & dining area)
Luxury Holiday Villa Mykonos
Mykonos luxury villa offers total privacy as the guests can also land in the helipad located just next to the villa. Mykonos Villa shares facilities like a tennis court, gym, and helipad and occupies a well trained multi-language staff for all needs.
Mykonos Private Villa Included Services:
24/7 Villa Manager
The best hand-picked Private Holiday Villas in Mykonos selected exclusively for its exceptional standards of luxury, lifestyle, wellness, and comfort. We offer the finest collection of private villas in Mykonos with 24/7 luxury services.
Private Driver Service
VIP Arrival transfer and departure transfer (one service per booking). In partnership with Mykonos Private Driver, we arrange our guests VIP arrival and departure transportation from/to the villa and airport or port of Mykonos.
24/7 Personal Concierge
A personal concierge from our Mykonos Finest Luxury Concierge team will be 24/7 at your disposal covering your every wish! From luxury, tailor-made activities, luxury event and villa party planning, yacht charters, lifestyle & wellness, helicopter rides, etc.
VIP Table Reservations
VIP table reservations to the best beach clubs, restaurants, and VIP access to private parties and luxury events in Mykonos and Santorini. Our hostess and your concierge will arrange the best Nightlife Mykonos and Santorini have to offer.
Private Chef Service
A private chef for your breakfasts in the villa (without ingredients). In partnership with Mykonos Private Chef, service comes with Mediterranean dishes served by the pool or in your dining area while watching the infinite blue of the Aegean.
Other Villa Services
Mykonos Villa cleaning every day. Bed linens and towels are provided and changed every second day. Butler, nanny services are also available. We offer full luxury villa services 24/7 at your service. Villa Check-In: 3:00 PM – Check-Out: 12:00 PM. 
Mykonos Private Villa Overview:
PRIVATE VILLA DETAILS: Villa Location Kastro Area Mykonos, Occupancy: 20 Bedrooms: 11 Bathrooms: 12 Pool: 2 Private Pool.
PRIVATE VILLA FEATURES: Internet, Private Pool, Pergola, BBQ, Furnished, Air conditioning, Parking.
MYKONOS DISTANCES: Downtown: 10 minutes driving
Luxury Event & Party Villa Mykonos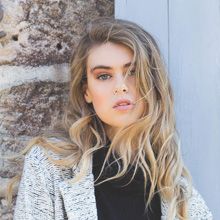 The Best Event Villas in Mykonos
Event & Party Villas in Mykonos ideal for a celebration, villa party, villa wedding, a luxury villa event. Our luxury team of lifestyle managers, villa event, luxury wedding, and party planner will design and organize a world-class party and luxury event in Mykonos.
The Finest Villas in Mykonos
Luxury Holiday Villas Greece
Mykonos Villas
Luxury Villa Mykonos

Private Villa Mykonos

Retreat Villa Mykonos

Family Villa Mykonos

Wedding Villa Mykonos

Luxurious Villa Mykonos
Greece Villas
Mykonos Villas

Santorini Villas

Paros Villas

Athens Villas

Peloponnese Villas

Crete Villas

Corfu Villas

Halkidiki Villas
Greece Partners
Finest Luxury Concierge Mykonos

Mykonos Private Chef

Mykonos Yacht Charter

Santorini Concierge

Athens Concierge

Greece Concierge

Greece VIP Services