LUXURY VILLAS SANTORINI
Luxury Holiday Villas Santorini

Finest Luxury Villas in Santorini, Private Villas in Santorini
SANTORINI VILLAS COLLECTION
The finest collection of luxury villas in Santorini selected exclusively by our luxury team for its exceptional standards of comfort, luxury, and lifestyle. Private villas in Santorini for luxury holidays in Greece and the Greek islands with the service and attention of a luxury 5-star hotel.
SANTORINI EVENTS & WEDDING VILLAS
Luxury villa events in Santorini. Enjoy a luxury villa for your wedding or event. Private villas in Santorini for a memorable wedding experience or a luxury event. Our Santorini luxury team of wedding & event planners will conceptualize and create a spectacular event in Santorini.
LUXURY CONCIERGE SANTORINI
Santorini Concierge dedicated luxury team of lifestyle managers, luxury travel advisors, event planners, and personal concierges providing leading premium lifestyle management and concierge services that will always exceed our VIP guest needs in Santorini and Greece.
HONEYMOON VILLAS SANTORINI
What a better place to spend your honeymoon than Santorini. Amazing caldera views, sunset in breathtaking Oia, wine tastings and vineyard tours, yacht charter in Santorini, and the nearby islands. Honeymoon Villas in Santorini for 2-4 guests with the service of a luxury 5-star hotel.
SANTORINI LUXURY EXPERIENCES
Tailor-made activities in Santorini, unique experiences, luxury yacht charters, secret locations, luxury wellness, sailing experiences, private tours, helicopter rides, and the list goes on. Our leading luxury concierge Santorini team will reserve service from our curated collection.
SANTORINI VILLA RETREATS
The best luxury retreats in Santorini villas. Health & luxury wellbeing programs dedicated to creating amazing & inspiring villa retreats. Fitness, Aerial Yoga, Pilates, Beauty, Spa to Relax and unwind in our luxury wellness and fitness villa retreats in Santorini curated by Iliana Luxury.
Explore just a small selection of our Santorini Holiday Villas collection below.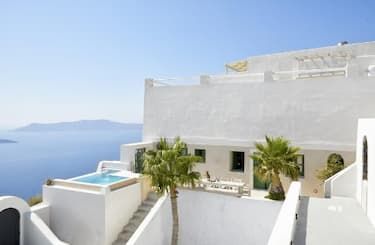 Santorini Villa (8-12 guests)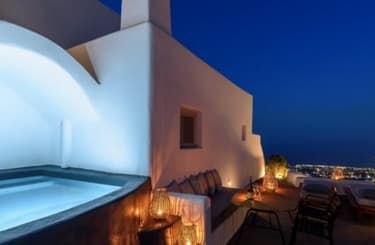 Santorini Villa (4-6 guests)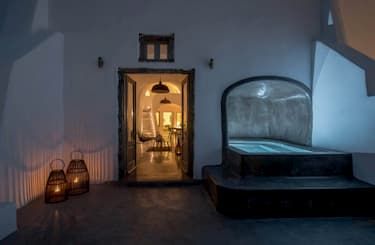 Santorini Villa (4 guests)
Luxury Holiday Villas Santorini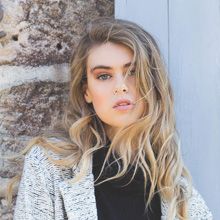 Luxury Holiday Villas in Santorini
Explore our luxury villa rentals in Santorini. A great selection of houses, luxurious villas in Santorini, and experiences of a lifetime.
Santorini Luxury Partners
Luxury Holiday Villas Greece
Greece Villas
Athens Villas

Santorini Villas

Halkidiki Villas

Corfu Villas

Peloponnese Villas
Greece Partners
Finest Luxury Concierge Mykonos

Santorini Concierge

Kalamata Concierge

Athens Concierge

Greece Concierge

Greece VIP Services

Greece Private Tours

Mykonos Yacht Charter
Worldwide Partners
Finest Luxury Group

Finest Luxury Yachts

Finest Luxury Concierge

Iliana Luxury

Ibiza Concierge

Cyprus Concierge